About Us
About Us
Serving Children and Reaching Families, LLC (SCARF) is a comprehensive mental health, substance abuse and parenting provider.  We offer outpatient services in Osceola, Orange, Seminole, and Polk Counties.
Description of the community and population we serve, and our treatment philosophy
Community and Population
Our population is made up of rural and urban culture.  And great variation exists within the counties we serve. Because of this, SCARF has an integrated approach to treatment, which emphasizes on the uniqueness of the family within the different communities.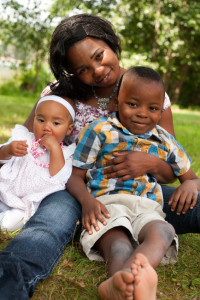 Our target population consists of children, adolescents and adults, who may be part of the Department of Children and Family Agency; adolescents who are in the Department of Juvenile Justice System and children who are at -risk of being removed from their parents. We are also dedicated to meeting the needs of children and youth who struggle in school, individuals with emotional and behavioral problems, adolescents who struggle with substance abuse, and adults who struggle with parenting their children.
Treatment Philosophy
SCARF supports recovery of mental health disorders and substance use disorders as a process of change through which individuals improve their health and wellness, live a self-directed life, and strive to reach their full potential. SCARF provides a variety of services and programs such as counseling, mental health treatment, targeted case management, fidelity wraparound, and diversion program to help prevent the removal of children heading into foster care.
SCARF views substance misuse as a treatable disease that with support and evidenced-based treatment and interventions, individual can recover and live productive lives.
SCARF also understands individuals living with mental health, substance use, or co-occurring conditions benefit from positive social connections from their family and friends who are dedicated in the holistic, self-determined recovery of the individual.
SCARF is committed to providing quality wrap-around services for the entire family unit and support system. We understand that recovery requires ongoing support from other community services providers at all levels of care.
Our dedication to our youth and families are our mission and drives our commitment to providing excellence care.
First, we stress the need to treat the individual person as a part of the family unit.  We have seen, all too often, how a child is referred for services as someone who needs to be "fixed" and often times that approach is unsuccessful, which ends up being more costly.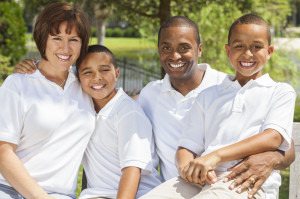 Our treatment philosophy is that a child belongs to a larger family unit and when one member has changed the unit is different.  For example, a family changes when a mother struggles with addiction, a father is incarcerated, a child is abused or has witnessed violence in his/her home.  Though the family-as a whole-has its own dynamics, each individual member experiences his or her own shift differently.
Second, we base our service and treatment in the belief that therapy is a useful intervention that should lead patients to independence. There is a memorable quotation within the mental health world that says, "Therapy is the boat that no one wants to get off of."  Our goal is to choose the most effective approach for the family and to be ever-focused on seeing each member achieve independence in the least amount of time.  With this end in mind, our clinicians are dedicated to providing a detailed start with specific recommendations for services, focused therapy sessions, and a smooth transition to self-empowerment.
When will you know you can walk on your own if someone continues to hold your hand?
Licensing and Accreditation
SCARF was formed 9 years ago and received their 3-year CARF Accreditation in 2019. Though not all small agencies choose to go through an accreditation process, SCARF managers feel that accreditation is an important step in establishing trust between us and our clients.  Furthermore, SCARF facility is managed by its License Clinical Social Worker who heads each program.
All of SCARF's employees who work directly with clients either licensed within the state of Florida or is supervised by a licensed mental health supervisor.  All employees have participated in specialized training through SCARF to ensure their readiness and expertise in each subject or behavioral health area for service delivery and are guided by Florida Statutes that guides each specific program.
We welcome the opportunity for you to explore SCARF's website and learn more about the agency, our community practices, technological innovations, community partnerships, employment opportunities, and much more.  Please contact us if you need information that you do not find on these pages.
Enjoy your visit.
Advisory Board Members
Vina Small                     Diana Deitrick
Lawrence Knight            Jennifer Campbell
Executive Staff
Patrina M. Lawrence,   MSW, LCSW

Chief Executive Officer

Maria A.E. Lawrence,   M.B.A., MCITP

Chief Financial Officer

Angela Blasini, Psy.D

Program Manager

Jennifer E. Campbell

Compliance Officer